Nicholas Jay Architect
1500 N Halsted ST
Suite 2 PMB 6674
Chicago, IL 60642



Phone:
773-300-3165
Services Provided
New Building, Interior Design, Remodel, Universal Design/Accessibility
Residential Building Types
Single Family, Multi-Unit, Mixed-Use
Commercial Building Types
Mixed-Use, Retail, Office, Industrial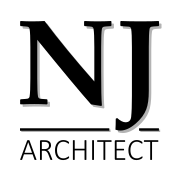 ---
About Us
Nicholas Jay Architect offers architectural services in Chicago and throughout Illinois. We collaborate with you in a design process that explores project parameters to create practical yet elegant architecture. Nicholas Jay, AIA is the firm's Principal. He designs architecture with over 20 years of professional experience and education. He is a Licensed Architect in Illinois since 2011 and was conferred a Master of Architecture from the University of Illinois at Urbana-Champaign. He is also a member of The American Institute of Architects. Prior to commencing his independent practice, Nicholas was a Technical Director at a global firm, IA Interior Architects Inc.
---