Sheehan Nagle Hartray Architecture
130 E. Randolph, Suite 3100
Chicago, IL 60601








Phone:
(312) 633-2900
Services Provided
New Building, Interior Design, Remodel, Restoration/Preservation, Planning/Urban Design, Green/Sustainable Building, Universal Design/Accessibility
Residential Building Types
Single Family, Multi-Unit, High-Rise, Mixed-Use
Commercial Building Types
Mixed-Use, Retail, Office, Industrial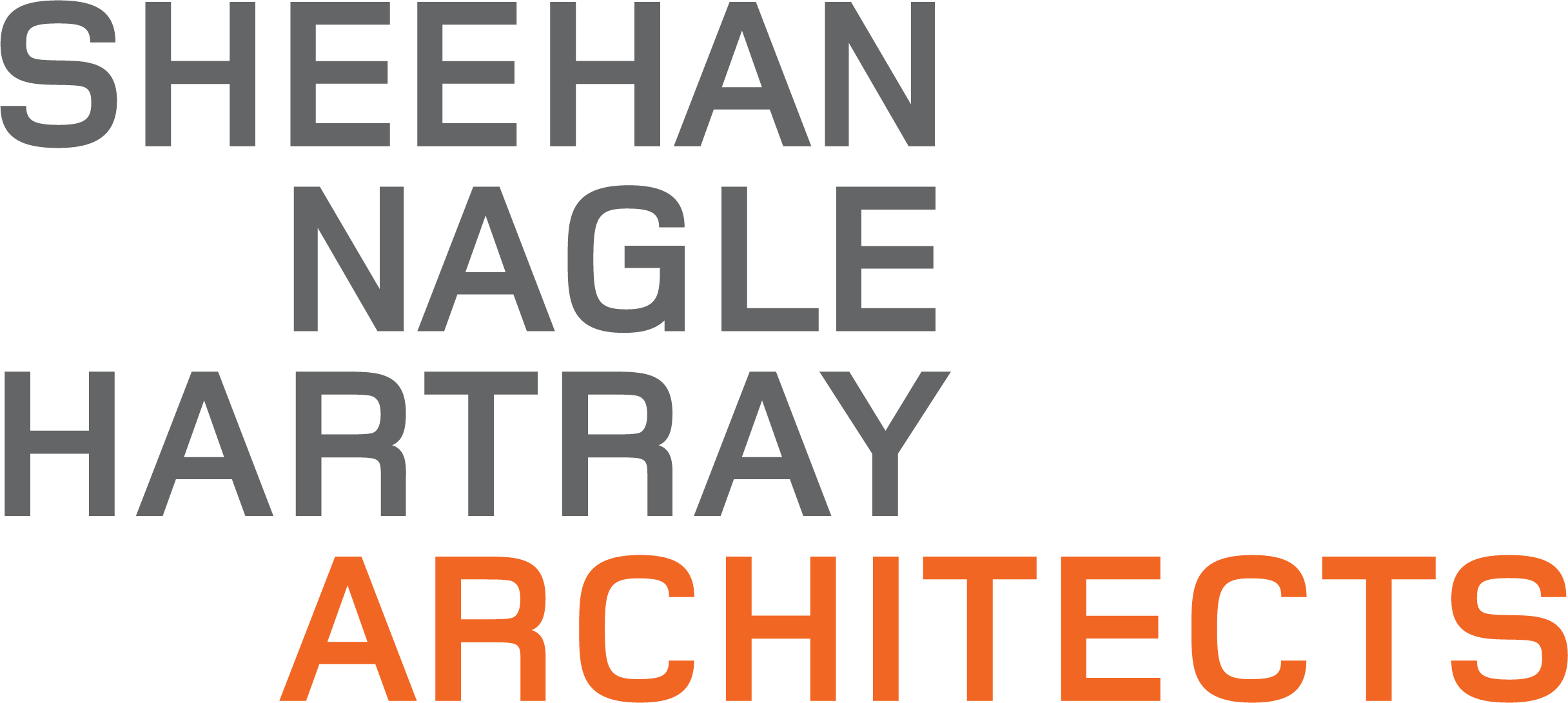 ---
About Us
Sheehan Nagle Hartray Architects is a full service architectural firm offering architectural design, interior design, and predesign services including site selection, program definition and feasibility studies. We are also product designers, focusing on the creation and manufacture of building systems for emerging design and technology challenges. Our 150+ person staff of architects and interior designers includes seven principals. Our main office is in Chicago's Loop while our London office serves the European data center market. We are guided by the following principles: It is a hell of a thing to build a good building. The joy we get from practicing architecture is infectious, spreading to our clients, our peers, and to those who construct our work. Design excellence is our responsibility. Architecture requires abundant human, financial and natural resources. In exchange for the privilege of designing, we owe excellence to our clients, to those who will live with our built work, and to the world we inhabit. Innovation sets us apart. Incremental improvements can have an effect out of all proportion to their size. Innovation is evolutionary as opposed to revolutionary, the result of genuine and enduring curiosity. Our clients expect it. It is our competitive advantage. Architecture is an act of collective intelligence. We stand on the shoulders of architects who came before us. We honor the skills and contributions of peers, clients and builders. We mentor as opposed to compete. We share success.
---