Interactive Design Architects
308 W Erie Street
Suite 506
Chicago, IL 60654
Phone:
312-482-8866
Services Provided
New Building, Interior Design, Remodel, Restoration/Preservation, Planning/Urban Design, Green/Sustainable Building, Universal Design/Accessibility
Residential Building Types
Multi-Unit, High-Rise, Mixed-Use
Commercial Building Types
Mixed-Use, Retail, Office, Industrial
WE ARE A MINORITY OWNED BUSINESS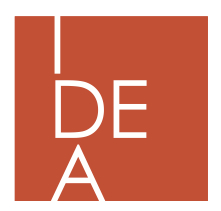 ---
About Us
Interactive Design Architects (IDEA) is a composed team of architects who have a combination of qualifications and experience that allow the firm to undertake a wide variety of projects. Each architect contributes significant experience in the successful formation and management of interdisciplinary project teams, often involving multiple specialty consultants. Our expertise includes such diverse areas as library planning and design, zoo habitat and animal handling, academic facilities design and programming assessments, courthouse/ courtroom planning and design, mixed use development and renovation, historic preservation, municipal buildings including fire and police facilities, office planning, interior design, and master planning studies. We have long‐term architecture and planning experience with established agencies as the Public Building Commission of Chicago, the General Services Administration, the Chicago Public Library, the Chicago Park District, the Art Institute of Chicago, Lincoln Park and Brookfield Zoos and the University of Chicago. Interactive Design Architects also has a proven history of collaborating with other architecture firms in the role of Architect of Record and/or Associate Architect. The firm is a "C" Corporation registered in the State of Illinois, and is a City of Chicago certified Minority-owned Business Enterprise (MBE) and Woman-owned Business Enterprise (WBE).
---